Published 09-02-22
Proposed by The Chemours company
Chemours, a global chemicals company, recently announced that David Shelton, Senior Vice President, General Counsel and Corporate Secretary, has announced his intention to retire from Chemours at the end of 2023. As part of his transition plan , effective October 1, Mr. Shelton will focus exclusively on directing and managing the resolution of the company's legacy liabilities and related remediation programs, and will act as legal counsel reporting directly to CEO Mark Newman. Along with this change, effective October 1, Kristine Wellman, currently Vice President, Strategic Planning, will be promoted to Senior Vice President, General Counsel and Corporate Secretary, leading all non-legacy aspects of the legal function, more from government business, ethics and compliance, corporate remediation and security.
David Shelton, Senior Advisor to the CEO
Mr. Shelton has over 30 years of legal experience. His contributions over the past 7 years at Chemours have helped position the company to achieve the transformative growth ambitions and strategic priorities outlined in CEO Mark Newman's vision for the Chemours business. Under Mr. Shelton's leadership and stewardship of legacy responsibilities, the company achieved significant legal milestones, including a landmark memorandum of understanding with DuPont and Corteva. Beyond business performance, Mr. Shelton has been a key driver of the company's commitment to unwavering integrity.
Chemours President and CEO Mark Newman has made clear his appreciation for Mr. Shelton's presence on his leadership team. Mr. Newman said, "From the outset, Dave demonstrated exceptional personal leadership and achieved significant results, including building a deep and diverse legal team. He was a model of tenacity, courage and integrity for the entire organization. Without a doubt, Dave has had a positive impact on this business that will be felt for years to come.
Mr. Newman added, "Resolving legacy litigation is one of my strategic priorities for the company, and we are fortunate that Dave is singularly focused on these efforts before he retires from Chemours. We will benefit greatly from his continued leadership and focus on these issues. »
Kristine Wellman, Senior Vice President, General Counsel and Corporate Secretary
Ms. Wellman assumes her new leadership role with more than 20 years of legal experience, outstanding performance and in-depth knowledge of the Chemours business. As a member of the spin-off's legal leadership team, Ms. Wellman was instrumental in Chemours' success as an independent public company, and she developed the company's corporate governance framework. organization.
During her tenure at Chemours, Ms. Wellman enhanced her business skills and knowledge through assignments outside of the legal discipline. She served as Plant Manager at the Chemours Chambers Works manufacturing site, where she led the operations team safely through the initial phase of the pandemic, maintaining full production without disruption. She also contributed to the overall organizational design of the new Advanced Performance Materials business unit and became the leader of its sustainability strategy, positioning Chemours as a leader in responsible chemistry. This led her to her current role, leading a team responsible for strategic analysis and planning related to a dynamic regulatory environment.
Mr. Newman said, "Kristine has already made significant contributions to Chemours, and I couldn't be happier to bring her diverse backgrounds to the leadership team. I also have every confidence that she brings the level of talent and energy needed to continue to develop a suitable legal function that can accelerate our Chemours 2.0 transformation.
"These changes to our leadership team allow us to execute an orderly succession while focusing on resolving our legacy responsibilities. I know Dave and Kristine will work tirelessly and fearlessly to position Chemours for continued success at this pivotal time for the company and beyond," concluded Mr. Newman.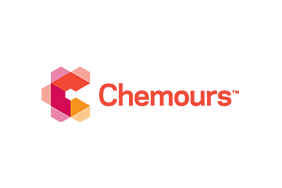 The Chemours company
The Chemours company
The Chemours Company (NYSE: CC) is a global leader in titanium technologies, thermal and specialty solutions and advanced performance materials, providing customers with solutions across a wide range of industries with market-defining products, expertise in applications and innovations based on chemistry. We offer custom solutions with a wide range of industrial and specialty chemicals for markets including coatings, plastics, refrigeration and air conditioning, transportation, semiconductors and consumer electronics, general industrial , oil and gas. Our flagship products include renowned brands such as Ti-Pure™, Opteon™, Freon™, Teflon™, Viton™, Nafion™ and Krytox™. The company has approximately 6,400 employees and 29 manufacturing sites serving approximately 3,200 customers in approximately 120 countries. Chemours is headquartered in Wilmington, Delaware and is listed on the NYSE under the symbol CC.
For more information, we invite you to visit chemours.com or follow us on Twitter @Chemours and LinkedIn.
More The Chemours company